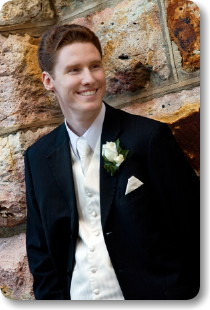 I'm Adrian Sutton, a software engineer with a broad skill-set, including a bunch of sales, marketing and business thinking as well as more traditional geeky stuff. My background is primarily in high performance, low-latency finance development and web content/collaboration tools.
My CV is available online.
I'm also excited to be starting a new family. You can follow my personal and family stories at "The Suttons".
Contact Details
E-mail: adrian@symphonious.net
Phone: +61 458 439 134